Speaking Events about Mary Church Terrell
When I set out to do this film as a director, my goal was to both recognize the past, acknowledge the present and provide suggestions on how to move forward in the future. Since the completion of this film, I have had the privilege of speaking at different venues, adding to the  dialogue about restoring an important landmark to the remarkable woman who was Mary Church Terrell.
Mrs. Mary Church Terrell was an accomplished woman whose story reveals a tenacity and shrewdness that made her a powerful agent of change.  As a key figure in the suffrage movement, leader for the National Association of Colored Women, and a founding member of the NAACP,  she crossed cultural lines and left an indelible mark on DC.   She was also one of the earliest members of Delta Sigma Theta, the prestigious sorority dedicated to public service founded in 1913. 
Her persistent fight for justice extended up until her later years, where she staged a sit-in at Hecht's Department store.  Her act of civil disobedience forced the District's hand to honor the law of the land and end desegregation in the nation's capital.    She can be credited for helping lay the groundwork for making DC one of the more cross-cultural countries in the nation.   
Furthermore, her home on 326 T Street, which still stands as a landmark in LeDroit Park, represents an all too important memorial for her role in this area.  What the house symbolizes, and its need to be restored, adds another layer to why more people should know about her. Mrs. Terrell was a beacon, not only for the Black intelligentsia, but also for the possibilities of what could be for those fighting to be heard and recognized.  My hope for this film is to  serve to educate a neighborhood as well as the city as a whole.  It is as much about advocacy as it is about outreach.I've had the fortune to be featured on WUSA 9, talking about the film, and what it means.  You can check it out here. 
I also had the opportunity to show her film at Howard University, where there was a spirited discussion about Black excellence, and the continued need for activism – which can start as locally as in one's own backyard.  Historian C.R. Gibbs as well as author Joan Quigley, who both appear in the film, speak about Mrs. Terrell, and how she was ahead of her time in terms of activism, and her work.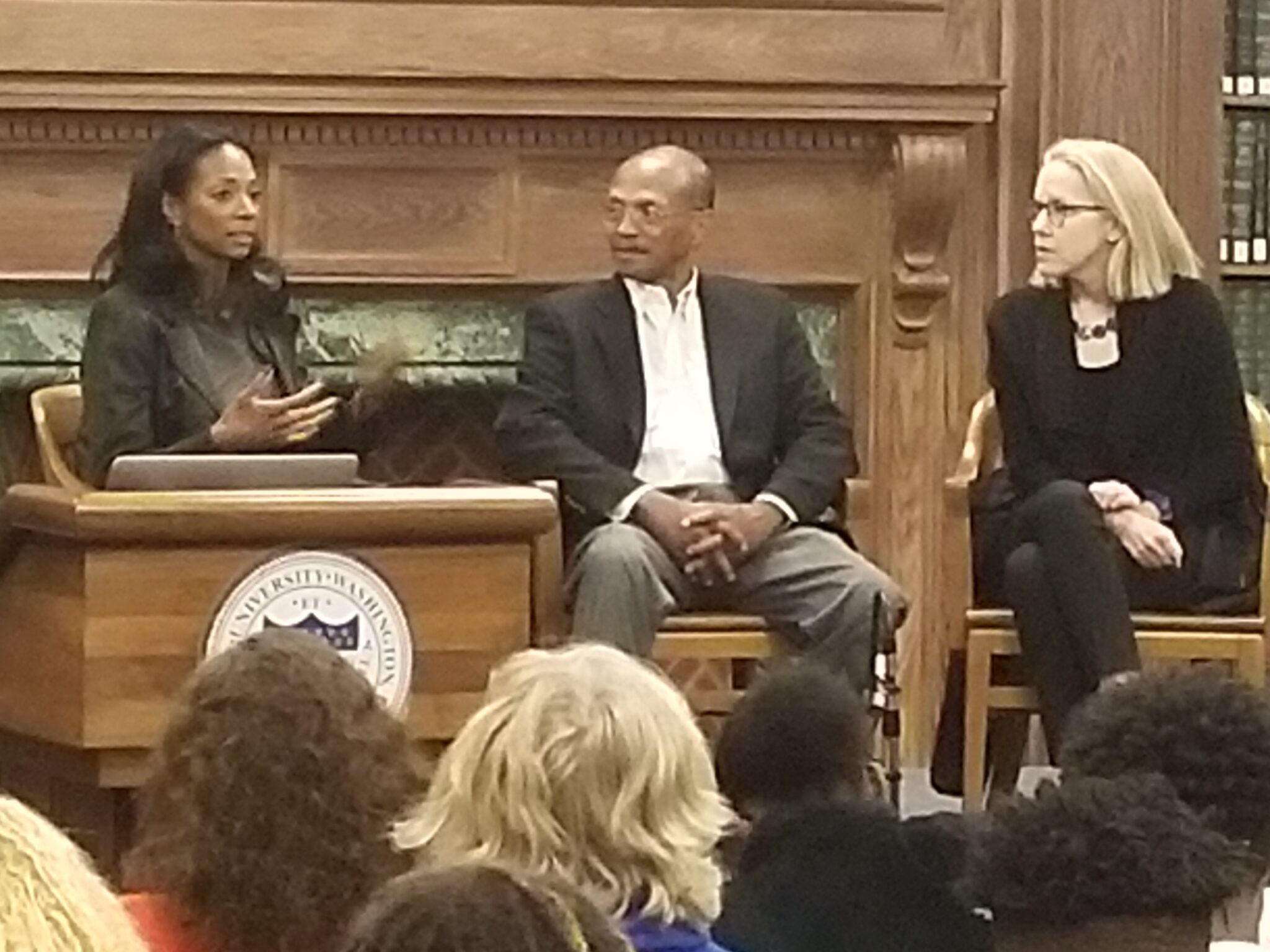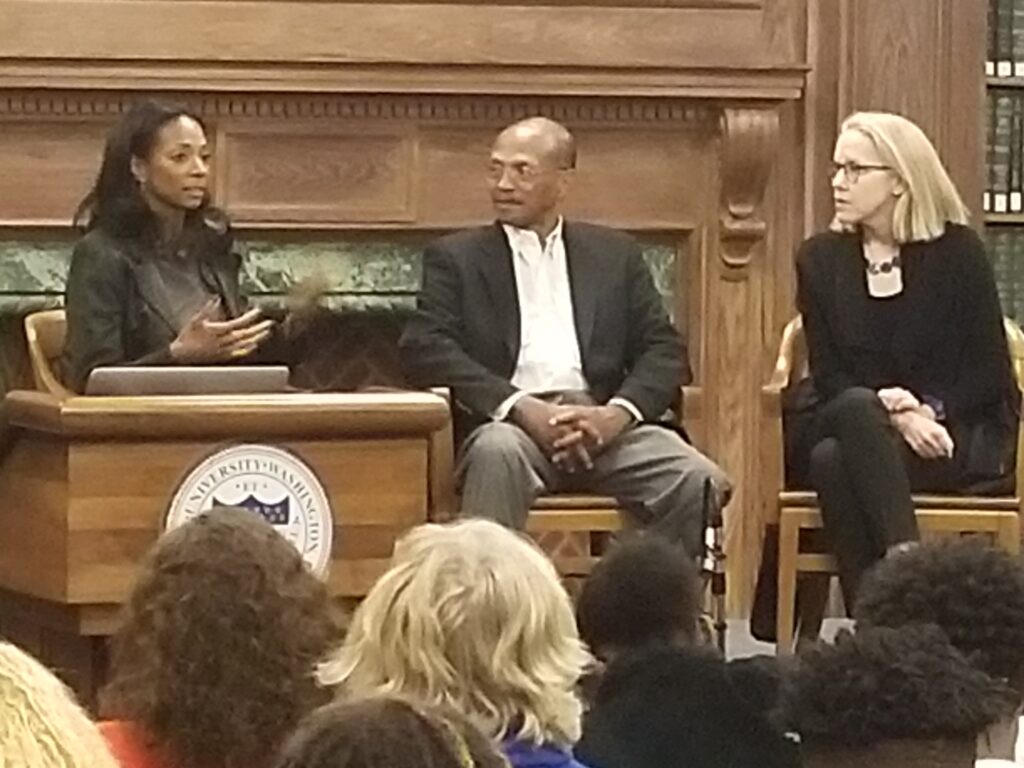 Robin Hamilton (L) speaking at Howard University
with historian C.R. Gibbs (center)  and author Joan Quigley (R).
Finally, while change may be slow – it still happens.  Whenever I speak at events highlighting Mrs. Terrell and my film, I am often asked the question – 'what is the status of the house? Is anything happening now?"  In 2019, the
DC Council approved $70 million
dollars in bonds to restore some of the most historic pieces of property owned by Howard University.  Under that umbrella of plots that will be renovated is 326 T Street.