Speaking Of Mrs. Fannie Lou Hamer
Fannie Lou Hamer I had the pleasure of learning about Mrs. Fannie Lou Hamer when I was a junior in college at Duke University.  I was taking a course about the cross section of the Civil Rights and Feminist movements, and Kay Mills' book This Little Light of Mine: The Life of Fannie Lou Hamer was required reading.  As I sat in this classroom at an elite school, I was in awe of a woman who had a 6th grade education, and was able to challenge and unnerve the political elite – all the way up to the presidency.  To say she left a mark on my spirit would be an understatement.  
When I graduated, I would pursue a career in journalism, focused on making it "up the ladder" and checking off standard benchmarks along the way – move to different cities, explore new challenges at work, save for retirement, etc.  All the while, enjoying freedoms Mrs. Hamer never knew.  
However, her spirit never left me.  From my travels through graduate school to projects at work, her name would find it's way across my path in the most unexpected places – be it in an assignment that came across my desk, or a group of school children singer her signature song This Little Light of Mine at an outdoor fair, from hearing about Fannie Lou Hamer Freedom High School. It would happen over and over, for 10 years, without me looking for it.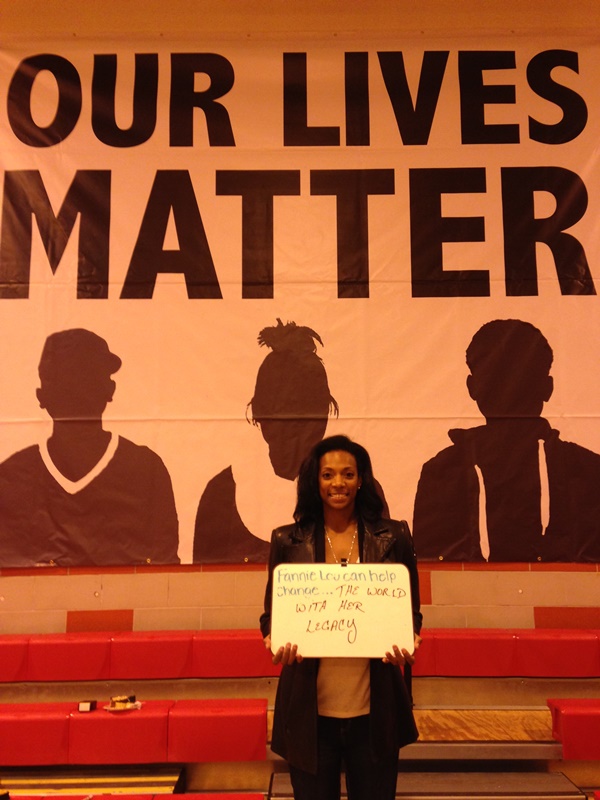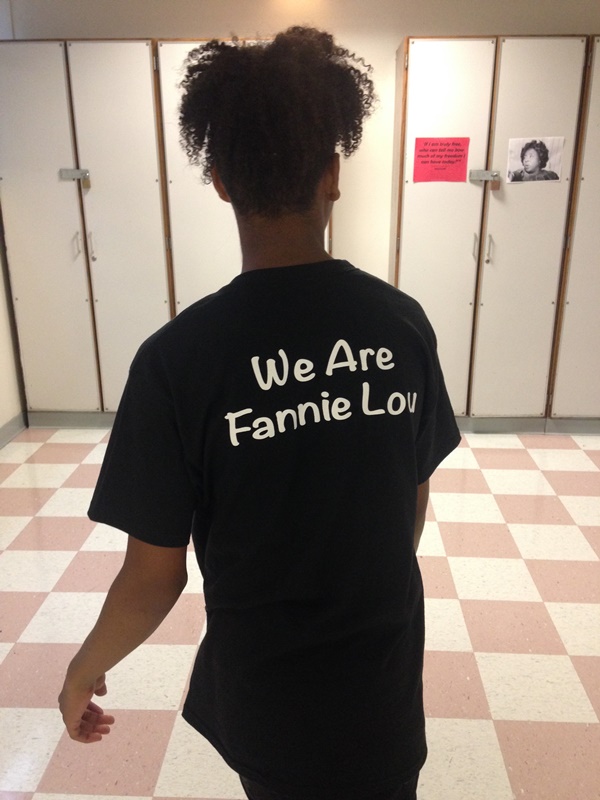 When I decided to finally make this documentary, I gave myself permission to become totally devoted to learning everything I could about this woman – what she ate, how she sang, the people she loved.  I traveled to her church, had lunch with her daughter, spoke to students who learned from her.   I learned about Fannie Lou Hamer's siblings.  From Washington, DC to the Mississippi Delta to Tennessee, those I spoke to told me she was a force that never left them.  From watching hours of her archival footage, I could only get a taste of her imposing presence.  
To say Mrs. Hamer is remarkable is a grave understatement.  Though her opportunities were non-existent, and her body battered, she never let her spirit break.  Mrs. Hamer was bold, unwavering and unapologetic for demanding a basic human right that everyone should enjoy. 
On a large level, I wanted to make this film so that it can be used as an educational tool for students in both high school.  The themes in this documentary could explore a wide range of  issues including leadership, grass roots activism, poverty, sterilization and justice, to name a few.   
However, the making of this film was very personal.  While Mrs. Hamer's achievements dwarf my own, I can attest that my successes are attributed to what she and so many unsung heroes sacrificed.  She is the reason that I have walked through the doors of ivory towers and followed a profession of my choosing.  For me, this film is an extension of my calling, and a mere attempt to express gratitude to a woman who deeply deserves it.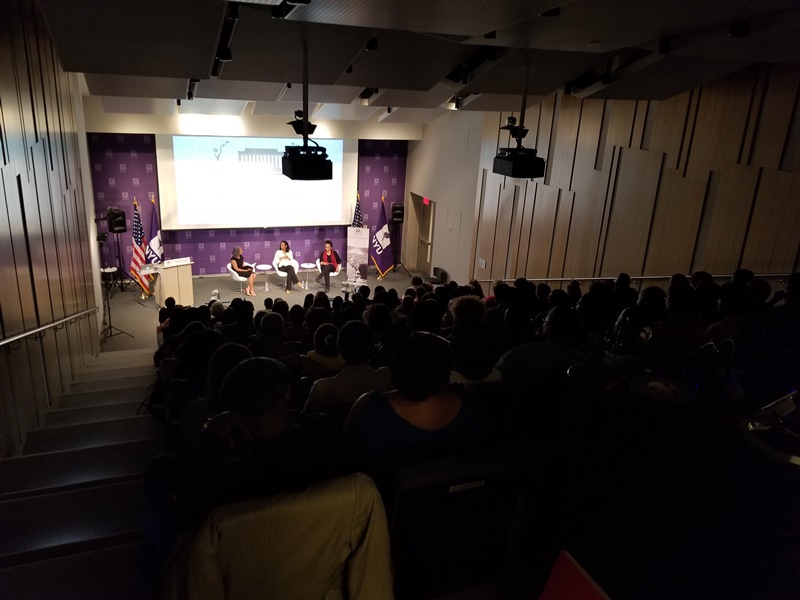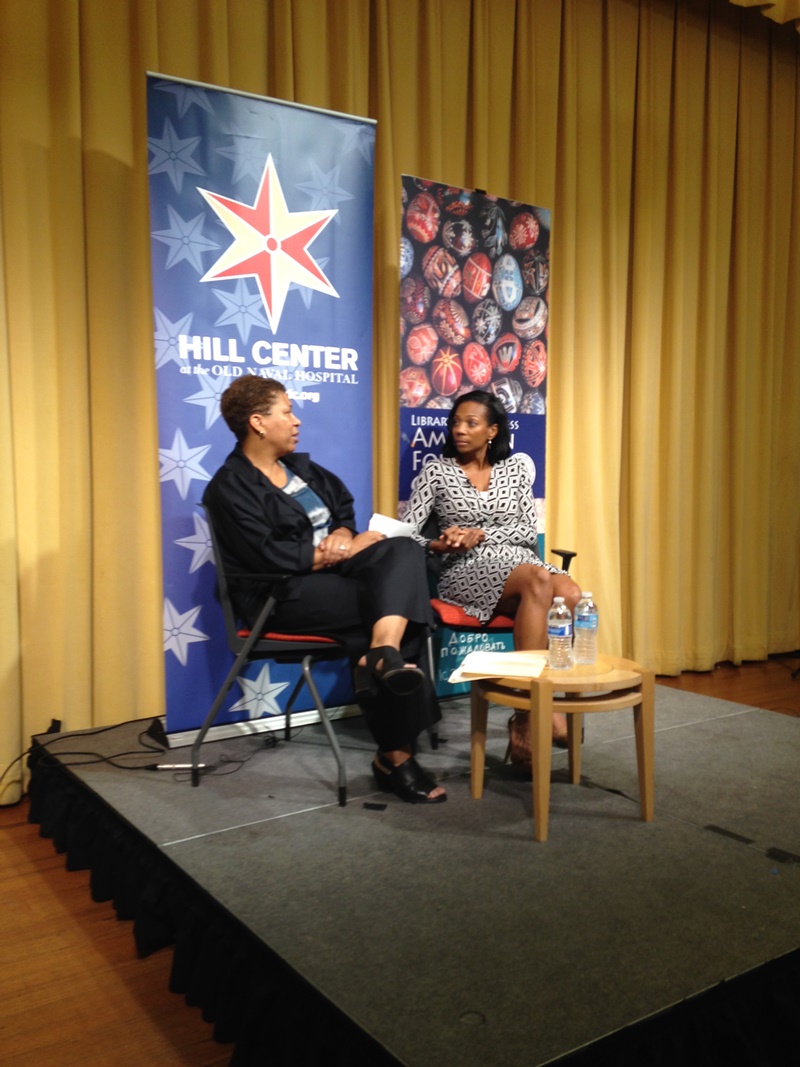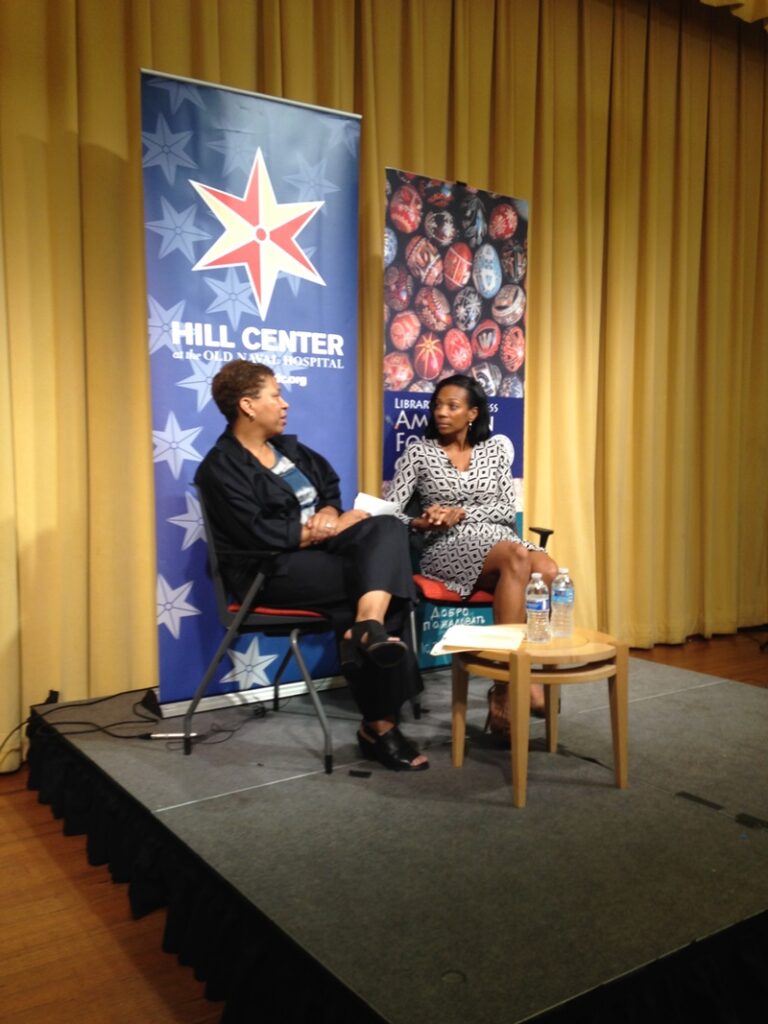 Robin Hamilton has been a frequent speaker at events which feature her film, and honor her legacy, including  speaking at the Brennan Center for Justice at NYU in Washington, D.C. (L) and at the Hill Center, part of the Smithsonian (R )